Look-Think-Act
How did this happen?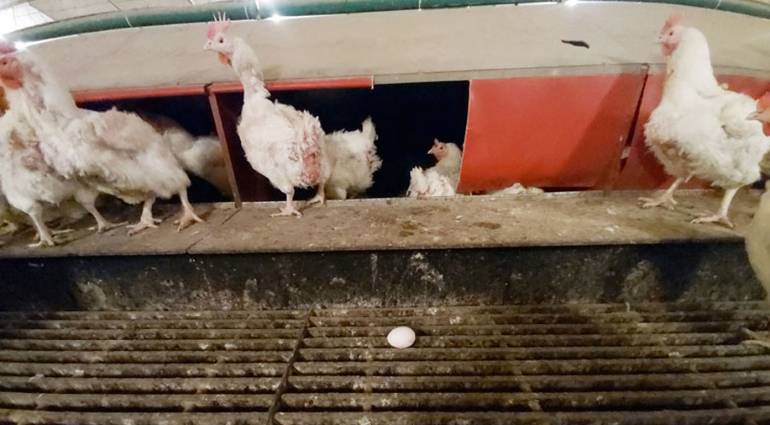 Click for more information.
What do I see?
You turn on the light and find a lot of eggs on the slats, especially just in front of the laying nests.
What does it mean?
These floor eggs were laid by night-layers, when the nests were still closed.
What should I do?
Immediately extend the length of the day. You can also apply twilight lighting (2 hours before the main lighting is switched on), so that the hens that want to lay an early egg are able to find the nest.
How will you take advantage of this high quality content?